Name:
Custom Companion
Price:
18.00 USD
---
Buying this would allow you customize your own Companion.

Please note that this process is not immediate and needs to be approved manually by an Administrator before it is made. Approval takes less than one working day normally if you follow the steps here.
The Companion you make will only be restricted to you unless you buy an expansion slot, allowing another player to use it too.
Example of a Companion -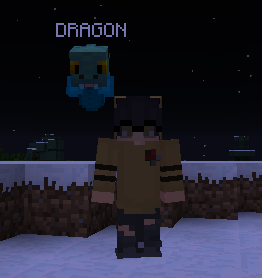 Things you can change,
Appearance of the Companion.
Body pose, arm pose & head pose.
The ability of the Companion.
The initial weapon that the Companion will have.
Please post a forums post here once you bought this package, with this format -
Name of Companion:
Head Texture(You can find Minecraft head textures here: https://minecraft-heads.com/cu..., simply copy the "TEXTURE ID", or you can upload your own skin here, https://mineskin.org/):
Poses(You can play around with the poses here, https://haselkern.com/Minecraf..., just copy the command):
Ability(You can choose up to one, a list of abilities can be found here; https://gitlab.com/Aster0/comp...):
Initial Weapon:
Paypal Transaction ID: